PCB Coating
PCB Coating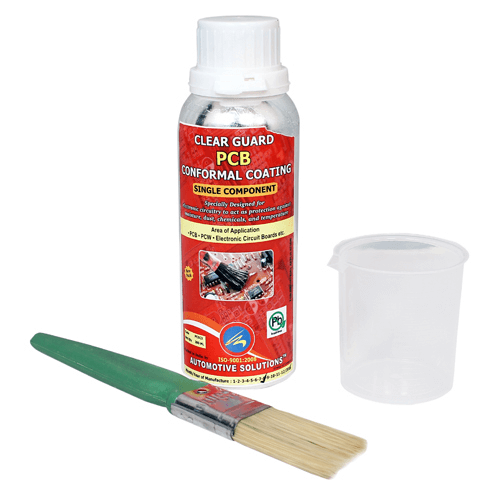 PCB Circuit board failure in HVAC
Corrosion,humidity and temperature can can accelerate various failure mechanisms in Printed Circuits boards (PCB) and effects its performance.
Imagined why your TV, Stereo, AC, Music systems or any electronic device buttons never took the right command.

Reasons of PCB Failure
High Humidity
Salt Corrosion
Acidic Environment
Our PCB Conformal coating AS73 Polymer coating has been specifically designed to eliminate the use of volatile organic solvents in the conformal coating process. PCB Coating is semi-thyrotropic, moisture cure, liquid based technology for the protection of electronic circuitry of HVAC. It has been designed with glob-top application in mind, where the coating should not flow once applied. Does not contain Lead (Pb), Cadmium (Cd), Mercury (Hg), Hexavalent chromium (Hex-Cr), Polybrominated biphenyls (PBB) and Polybrominated diphenyl ethers (PBDE).
Advantages of PCB Conformal Coating
High Moisture & Chemical Resistant
Brush Application
Transparent
200 Deg Temp Resistant
RoHS Complaint
Fast Drying.
Transparent
Coverage 3 times more then normal coatings.
Buy Now through PAYTM